By Jack Downs
On a recent Saturday, I pull up at a house in a well-kept neighborhood on a rainy evening.  The line of cars on both sides of the street says quite a gathering is in progress.  Inside, I am greeted in the foyer by Ella and Tom at a registration table, and issued my name tag.
Everywhere, neighbors introduce themselves, sip wine, and munch on snacks.  Ed and Janice also co-host, mingling and making everyone feel at ease.  The talk is light, the atmosphere expectant and upbeat.
Lew Kontnik, the host, is 72, from southern California.  His wife Brenna agreed to open their home, not knowing quite what to expect for the party.  He had a successful career as an expert anti-counterfeiter, with a strong technical and legal background, and has written several books.  A dad of four, with his tanned skin and wispy, wild white mane, he looks more like an aging surf-shop owner than a leader of multiple international firms.
Lew became an active phone canvasser opposing George W. Bush, worked with MoveOn.Org, and continued his canvassing work with Barack Obama's campaigns. "I've since become active with the Brevard DEC [Democratic Executive Committee], and a Precinct Chair.  I canvassed and called during the recent 2017 elections. I am excited and very supportive of the Brevard DEC and people involved, of course beginning with Stacey and Sanjay Patel. They/we have done a terrific job!"
Several other Democrats have recently reached out into their neighborhoods as well.  Dawn El-Khazan is a Brevard County native, who "moved away with my husband in my late 20s for about eighteen years to raise two children and explore the world."  Dawn lived In Saudi Arabia and Lebanon.
"I really en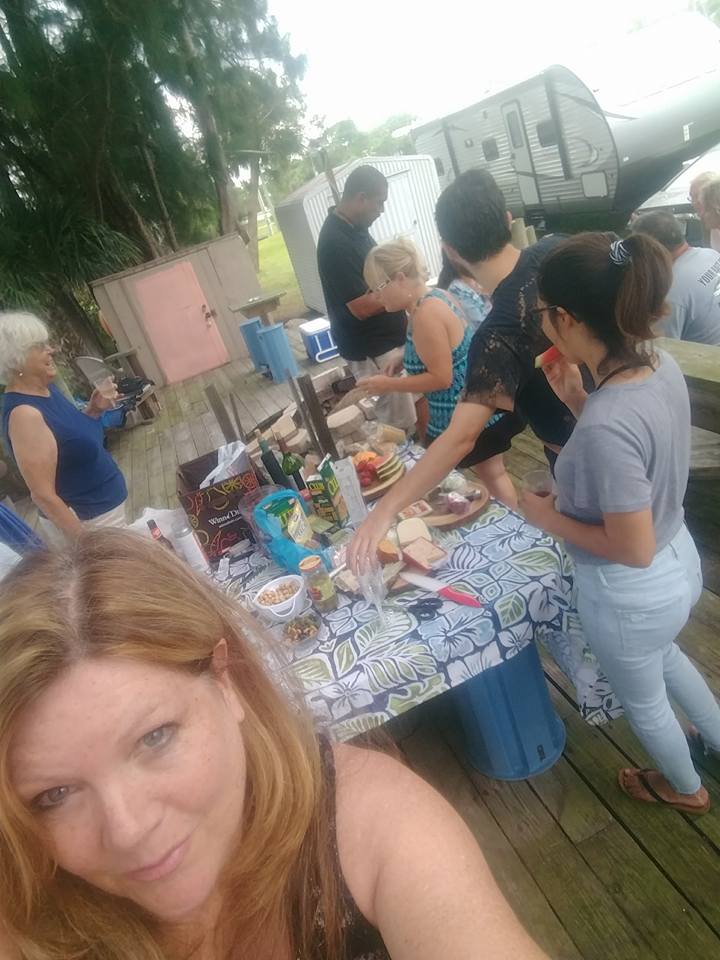 joyed that job because it allowed me to meet so many people from all over the world and interact with the various embassies."  While Dawn was in Saudi Arabia, Al-Qaeda attacked three compounds simultaneously.  Despite bombings and the
assassination of former Prime Minister Hariri, war and evacuation in 2006, "I feel we gave our children a great education. My children are now tri-lingual."
Marti Kara is a native Floridian, third generation, from Jacksonville.  "I worked as a Flight Attendant for Delta Airlines for 32 years. My political career started in 2010 when the Republicans became the majority in Congress and I grew tired of yelling at the TV and decided that I had to do something."
Marti got involved in the local Solivita Democratic Club and eventually became its president, serving for four years. "I also was a Precinct Committeewoman in Polk County and served on the Precinct Organization Committee as well as managing three campaign offices during the 2014 elections, among other projects."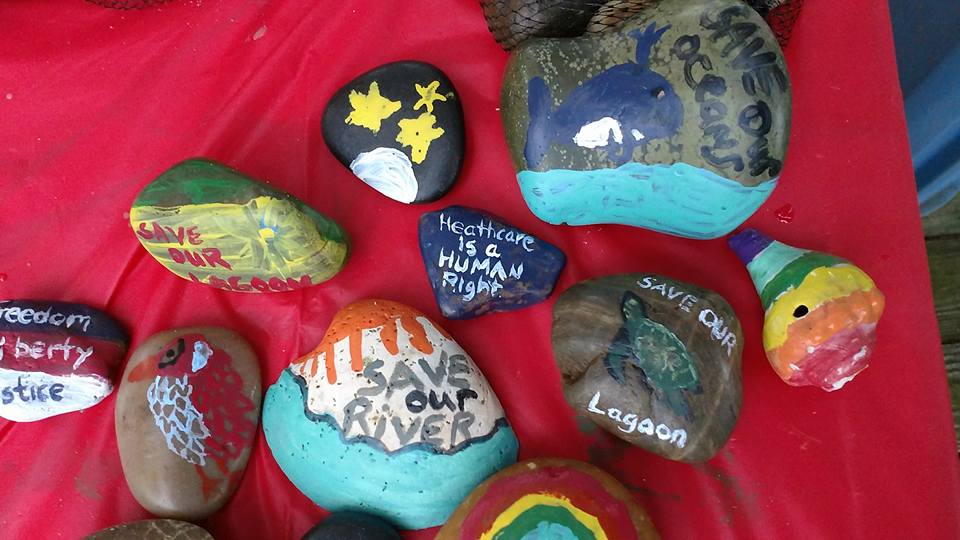 Marti moved to Brevard County two years ago and, "immediately joined the Brevard DEC and have worked in the Precinct Organization Committee and as Votebuilder Administrator."   Marti is Chair for both the Ways and Means Committee and Clubs and Caucuses Committee and continues to be the administrator  for Votebuilder.
When Lew first joined the DEC, "I tried to do the general canvasing that I was asked to do. I found that to be very inefficient—spending hours for three or four conversations.  So I made calls in my Precinct and had some positive conversations.
"I began meeting face-to-face a few Saturdays with Dems (and some very sympathetic Republicans) in my immediate neighborhood. We all felt a big sense of relief and freedom to be able to talk, without fear, about our reactions to the elections and what is taking place in this country."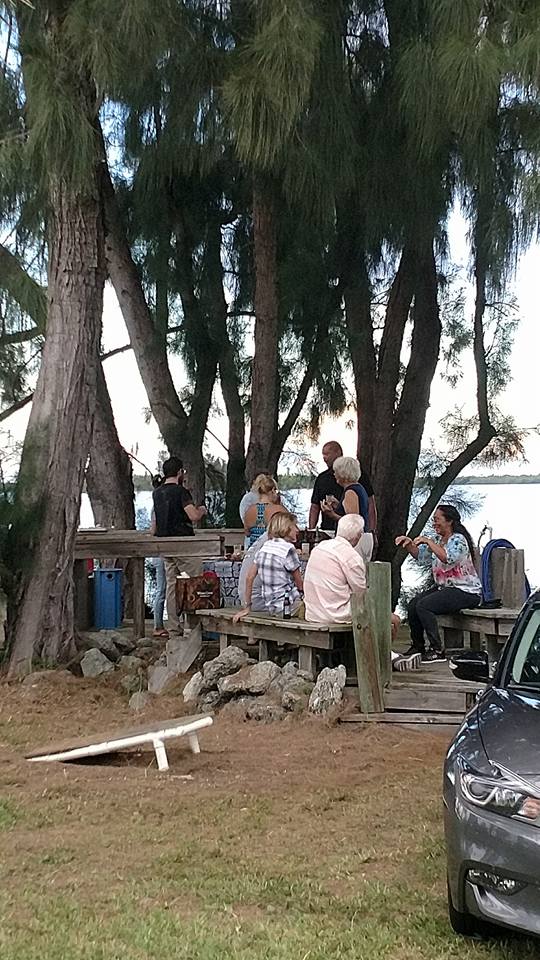 Lew continues, "I finally got my first Precinct party organized. I sent hand-addressed invitations and followed up before the event with personal phone calls to everyone. My neighbors were very responsive. I tried to do a good job of creating an environment to really allow attendees to feel free and safe, connect with others, and understand the progress the Brevard Dems had made."
Lew describes his sense of the gathering. "People seemed pleased and engaged, a number volunteered verbally to help w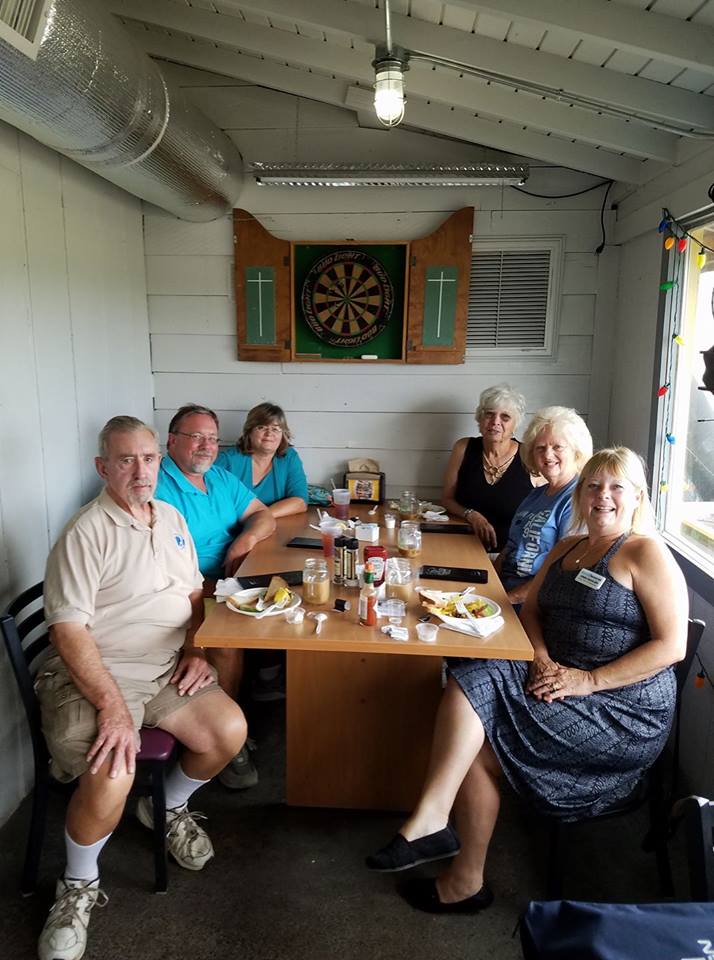 ith different activities and the event seemed like a success. I emphasized 'take one step.'"
Dawn's approach is a bit informal.  "I frequently have gatherings for breakfast. Once I did a Whine, Wine and Cheese, and Rock Painting on my dock. Once we went turtle watching, another time we gathered for drinks.  Anything really to get together and know we aren't alone, and there are more of us out there than people think."
While Dawn's gatherings are casual, she adds, "We generally start with hot topics for about five-ten minutes, and then just enjoy like-minded people."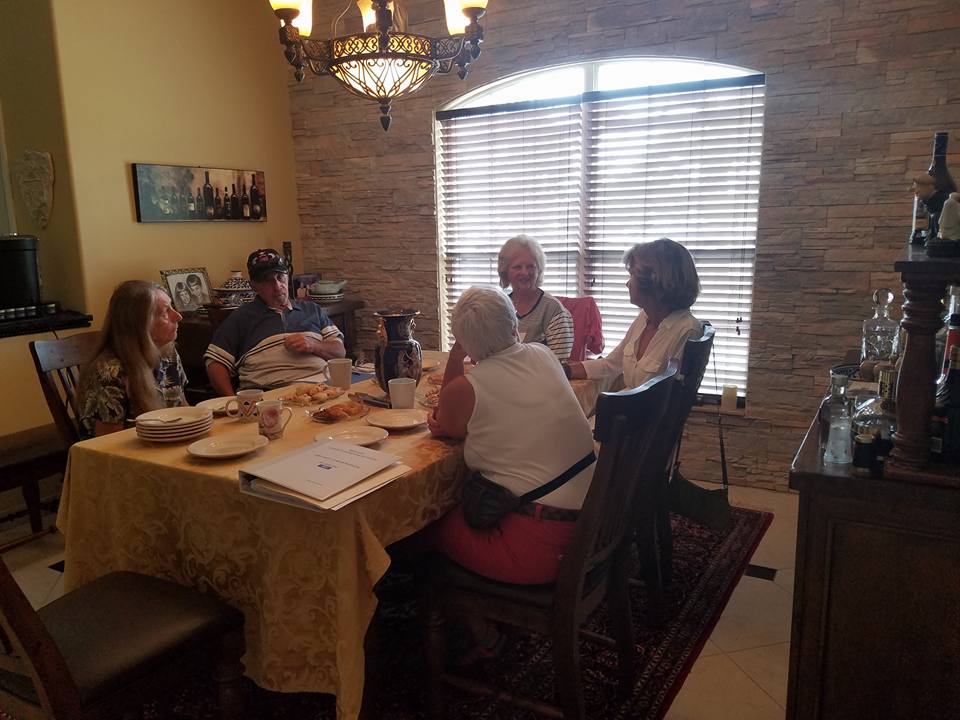 Dawn is not a lifelong Democrat.  "I used to be a Republican.  I switched parties during George W Bush.  I had voted for his father. Living abroad I would say is what has affected my evolution of moving towards the Democratic Party.  The 2016 election sealed the deal for me.  When Trump was elected, I decided that voting wasn't enough.  I needed to be more involved.  I needed to make a difference even if it is only in my little neck of the woods."
Her views on politics were shaped by her experience with other countries too, "I had experienced various kinds of political systems and saw how the medical part worked for ALL the people and how Education worked, not just in the countries that I was living in, but in conversation with the various expatriates from other Western Countries."
Dawn came to feel "that there is no reason why the greatest country in the world couldn't feed, educate, or provide medical services for all its citizens.  I believe all of these things are a basic right."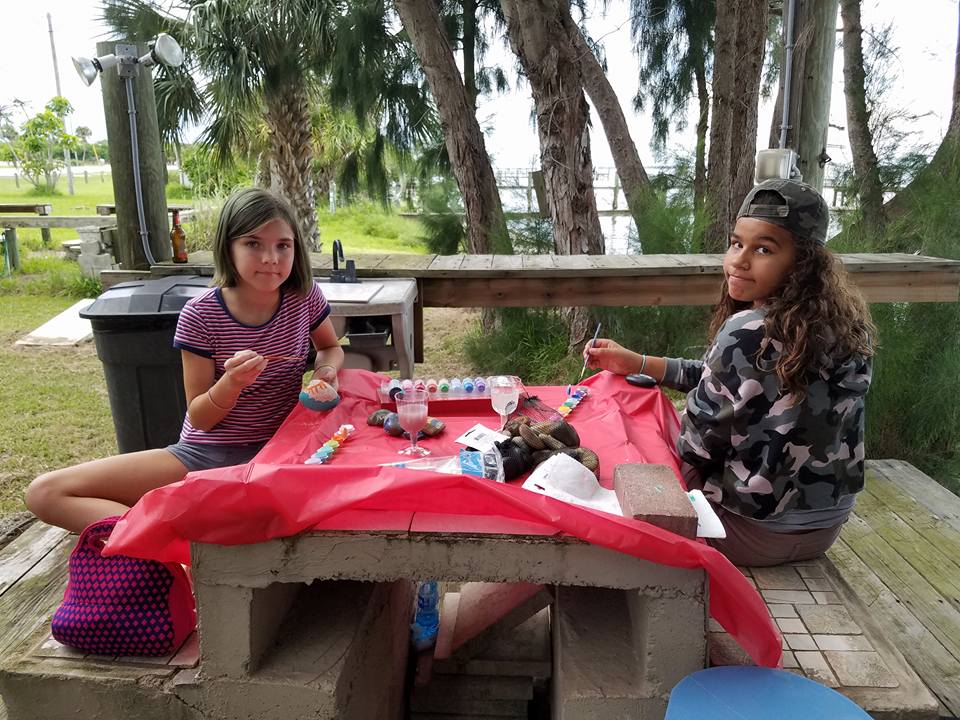 Returning to the United States, she "felt like my country had not evolved since I left eighteen years ago. I truly felt isolated.  It was so nice to find like-minded people that cared about humanity. I always leave our meetings feeling uplifted and rejuvenated."
Marti sees her role simply.   "First and foremost, I am the Precinct Committeewoman.  To connect with all the Democrats in my precinct I realized I would need to divide the precinct in to neighborhood groups.  We are having neighborhood meet-and-greet parties so that the Democrats in each neighborhood can get to know one another."
She continues.  "No matter where I have gone it always seems that Democrats think that they are alone.  Having these parties allows Democrats in a neighborhood to realize that they have something in common with their next door, neighbor.  This gives people a new connection with one another they didn't know they had.   This is a work in progress. and the neighbors have really enjoyed meeting their fellow Democrats."
About a half-hour into his party, Lew steps to the center of his greatroom to kick off a brief program.  He nods and looks around, smiling widely, his eyes filling. 
"I hope you feel the freedom. And the ability to breathe with people you don't have to be guarded with," he begins.  Many nod as he continues.  "I feel such a sense of relief.  A sense of joy." There is an audible exhalation in the room.
As others speak up, one participant says, "during the last campaign, I just kept thinking, America IS great as far as I am concerned." 
Several current and former Republicans share their thoughts as well.  One current GOP member says, "As a registered Republican, I am totally disgusted at what is going on now in the country."
Lew adds, "I can't be a mere observer.  I'll take a step forward.  This party is one of my steps." He describes what he is seeing in Brevard County, and how grateful he is finally for this opportunity to, "connect and relax." As he closes his remarks, Lew encourages those present to consider, "taking a step."
Ed. Note:  This is the second in a continuing series of ordinary members taking extraordinary steps.