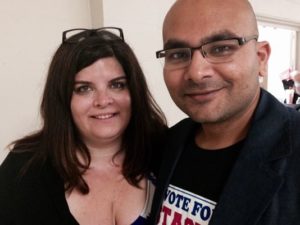 According to Florida Today, "Bernie Sanders supporters have taken over the leadership of the Brevard County Democratic Executive Committee, pledging to work to turn the county's political landscape from red to blue.
The new party chair is Stacey Patel of Satellite Beach, who trounced two opponents in committee elections this week. Patel was an elected Sanders delegate to the 2016 Democratic National Convention."
Click here to read the full article on FLORIDA TODAY.