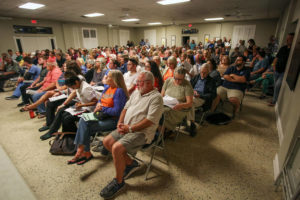 According to the Wall Street Journal, "In Washington, Democrats are grappling with what it means to be a minority party in the age of Donald Trump. In the rest of the country, populist followers of Sen. Bernie Sanders are mounting a sustained effort to answer the question from the bottom up…
In Florida's Brevard County, a GOP stronghold Mr. Trump won by 20 percentage points, a few dozen Sanders-campaign alumni were surprised in December when they swept elections for the local Democratic Party officer positions.
'We didn't know that 60 folks would be enough to take the majority,' said Stacey Patel, who got involved in politics organizing for the Sanders presidential campaign and was elected Brevard County's Democratic Party chairwoman."
Read the full story in the WALL STREET JOURNAL.